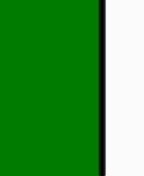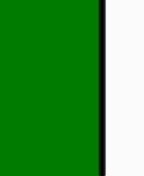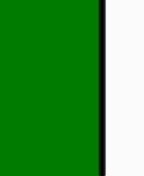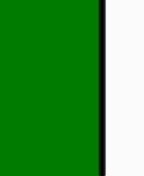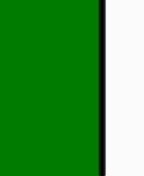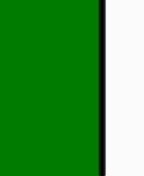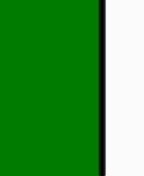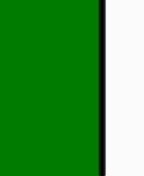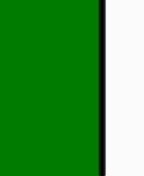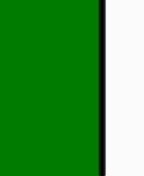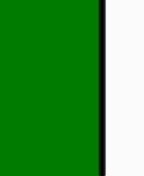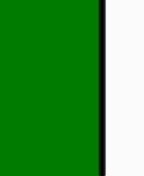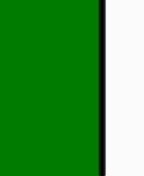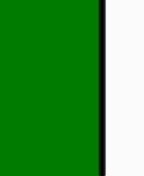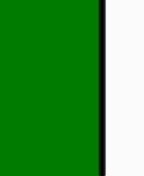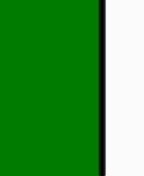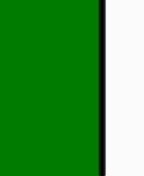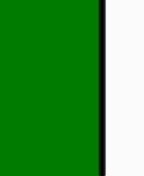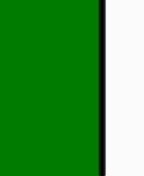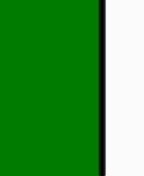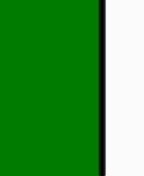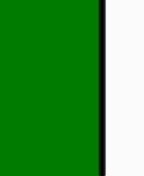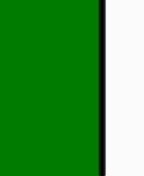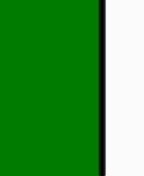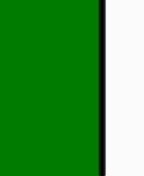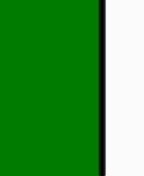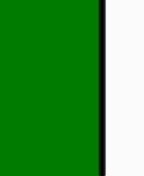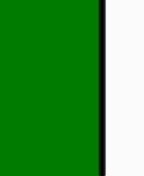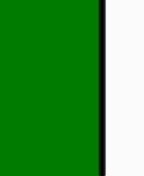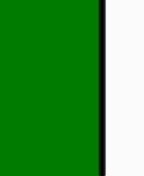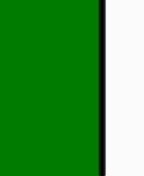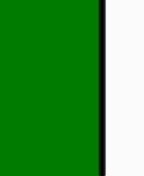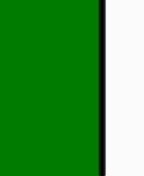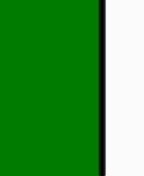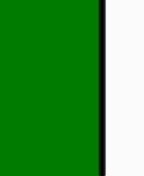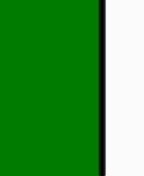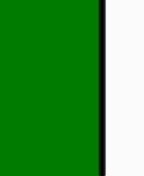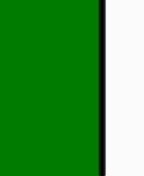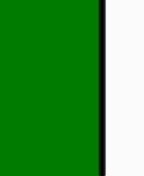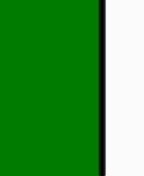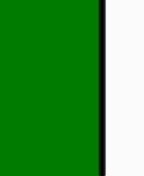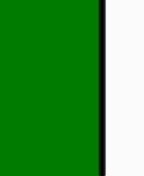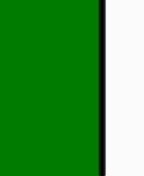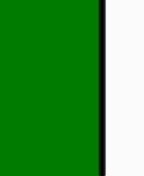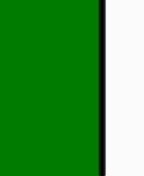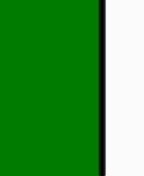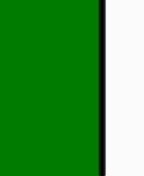 DECEMBER 2003

Wednesday, December 31, 2003 GOOD BYE to a great year!
Auld Lang Syne:

The Lowland Scots verses of the above title have became an international song used at rallies and at closing ceremonies; it may therefore be of interest to give the usually accepted wording of the verses and chorus.

The song is very ancient, the first printed version having been made by Sir Robert Ayton of Fife in the early seventeen century. Robert Burns, in the next century, used the old lines as the basis of one of his poems. The following is the version in common use:

1.Should auld acquaintance be forgot, And never brought to min` ? Should auld acquaintance be forgot? And days oŽ lang syne?

Chorus:

For auld lang syne, my dear,
For auld lang syne,
We'll takŽ a cup oŽ kindeness yet,
For auld lang syne.


2. And here's a hand, my trusty frienŽ,
And gieŽs a hand oŽ thine,
WeŽll takŽ a cup oŽ kindness yet,
for auld lang syne.


Chorus repeated.

Those who are acquainted with Standard English only may glad a few explanations.

The title may be translated " Old long since", meaning, " Old times long past". The letters gieŽs stand for " give us", while a cup of "kindness" may be interpreted according to personal tastes.

Tuesday, January 30, 2003 Just 1 day to GO!!!
Here's even more NYR's-these for Internet Junkies
New Year's Resolutions
New Year's Resolutions for Internet Junkies...

I will try to figure out why I *really* need 9 e-mail addresses.
I will stop sending e-mail to my wife (husband).
I resolve to work with neglected children -- my own.
I will answer my snail mail with the same enthusiasm with which I answer my e-mail.
I will stop sending e-mail, ICQ, Instant Messages and be on the phone at the same time with the same person.
I resolve to back up my 12GB hard drive daily...well, once a week... okay, monthly then...or maybe...
I will spend less than one hour a day on the Internet. This, of course, will be hard
to estimate since I'm not a clock watcher.
When I hear "Where do you want to go today?" I will not reply "MS Tech Support."
When I hear a funny joke I will not reply, "LOL... LOL!"
I will read the manual... just as soon as I can find it.
I will think of a password other than "password."
I will stop checking my e-mail at 3:00 in the morning... 4:30 is much more practical.
I resolve... I resolve to... I resolve to, uh... I resolve to, uh, get my, er...
I resolve to, uh, get my, er, off-line work done, too!

Monday, December 29, 2003
NEW YEAR'S RESOLUTIONS
Not to proposition for sex a woman who's either wearing a police badge or selling mace.
To stop eating fudge, after just these 15 more pieces. Maybe 16.
To clean the cat litter box *before* the EPA sends a cease and desist letter.

To pay greater attention to my spelling and grammer.

To finally get that flatulence-emission reduction surgery. Again.
This year I will make a concerted effort to take my five best friends in the world and finally meet them face to face.
To remember this time that voting for Ralph Nader is the sound of one hand clapping.
To stop basing all my personal decisions on things I learn from the Cathy comic strip.

To stop obsessing over celebrity women I can never have, like Elisha Cuthbert or Cameron Diaz. Instead, I'm going to focus on more attainable women, like Tawny at the local strip club.

To appear on COPS again, this time wearing a shirt.
To give a little more to Charity, thus ensuring her continued silence to the wife.
To close ALL my parenthetical statements. (Doesn't it drive you crazy when people don't do that? I know it does me.

To never, ever, EVER go back to Neverland without my mom and dad.

To give more to charity, especially donating 15 percent of my total bill to needy Hooter's waitresses in the tri-state area.

No more Carrot Top jokes. Nah, screw it, the guy's a tool.

FROM FLORIDA: To vote against George W. Bush as many times as necessary to have it counted.

To consider all people worthy of equal attention, no matter how distant they may be. Including that hottie on the 18th floor of the apartment building three blocks away who never uses curtains, especially now that I got a telescope for Christmas.

Get the Precious. Must get the Preciousss, yesssssss.

Remember to use the phrase "I work on Jesse Ventura's TV Show" when making dinner reservations.

Renounce my WMD program; get aid from Uncle Sam.

If the atonal chanting and farm animal noises do not cease, petition Chris to move my cubicle.

To do a better job of keeping the Five Commandments.

To pay less attention to the voices in my head and more attention to the SWAT team surrounding the building.

To be a more caring and attentive father to little What's-His-BUTT over there.
Wednesday, December 24, 2003 CHRISTMAS EVE
In 1963 or so, I was in the 7th Grade. Mrs. Tvedt (we pronounced it like Tweet) read a Christmas story to us that I'll never forget! The Gift of the Magi! Read it here along with other Christmas stories that your family should here. Merry Christmas.com Mrs. Wyn Tvedt has passed on now...just this year. But my thanks to her for "turning me on" to literature will go on forever. Merry Christmas to you. May the Peace and Love that was part of that Magical Evening, so long ago, stay with us forever!

Tuesday, December 23, 2003
Did you know that Santa's elves are officially "off" the clock at 4pm on Christmas Eve? Here's a Bunch of Christmas stuff you didn't know! Quotes and ????Jokes?
Monday, December 22, 2003
Euro-Yule! Tired of Turkey? See what's cooking in these 14 OLD-World Countries.
Epicurious???????????
Friday, December 19, 2003
Need some scintillating Quotes for Christmas. Here's what Lots of folks have said about this holiday. I Didn't Know He Said THAT!!!
Thursday, December 18, 2003
OK this Riddle thing has got out of hand! So why not Christmas Riddles? Here's the mother lode of repartee as it refers to the big Holiday!
GROAN and GROAN some more!
Wednesday, December 17, 2003
So you just can't remember the 2nd line to "Oh Christmas Tree." Well we've got the 2nd lines (and all the rest of the them) for most of the Christmas songs we all sort of know!
Christmas Carols
Tuesday, December 16, 2003
We get so comfortable thinking that how we do things here in the USA is how they're done everywhere. But even Christmas (and we all know how to do Christmas right!)
Fleece Navy Dod
Monday, December 15, 2003
There's a lot more things to do here than just stuff for kids. Do you know all these Christmas Trivia questions?
NO WAY HOSE'
Friday, December 12, 2003
There's NO Christmas like a Trailer Park Christmas! Here's fun and games on 4 wheels.
Bring the Beans Dear, I think the Reindeer are hungry!
Thursday, December 11, 2003
Get some cute images and moving gif's to spruce up your web pages, and stationery!
Victorian Christmas Images
Wednesday, December 10, 2003
Even more info and recipes
Chestnuts Roasting on an open Fire. AHH but do you know much about these "nuts?" Don't eat them raw! Twice the starch of potatoes so all you "Atkins" followers...avoid this! In Germany the ones you can eat are called Maroni YUM YA give me some of them!
Tuesday, December 9, 2003
We're back and had a great time! One night we were invited to the home of Andreas, a chef on Sat1. Something was served that I didn't know about. Raclette. Every heard of it?
Raclette and Fondue are the signature cheese dishes of Swiss Alpine cuisine that trace their origin back many centuries to shepherds and farmers, who developed many ways to enjoy their delicious cheeses. This "nutty" flavored cheese was slice and heated on a flat rock by the fire till it was bubbling and fragrant! Then it was scrapped off and put over roasted potatoes. While today some may prefer still to scrape hot cheese off a wheel in front of a campfire, others have since discovered that raclette or fondue served at home make a delicious, hearty meal, which at the same time, is highly sociable and perfect for entertaining family and guests.
Considered to be the latest trend in tabletop entertainment.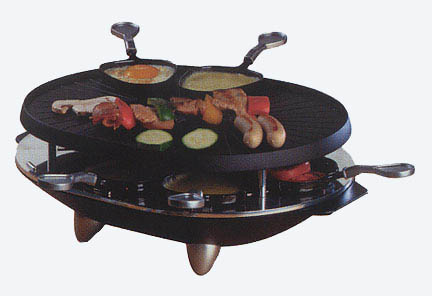 This is what our modern machine looks like. Little flat trays for each person to put in their cheese and other tasty morsels...tomatoes, onions, bacon, peppers, most anything that would go on a pizza. Find our more about Raclette at: raclette-fondue.com They seem to sell for $150 or sometimes $100, but look here for a deal. bizrate.lycos.com

NOVEMBER 2003

Friday November 28, 2003 - Monday December 8, 2003
Yes we are again on our way to Germany. It's the 4th time this year. Probably there will never come another year where we get to do this. This trip is a sort of vacation for me. On some stations you'll hear guest hosts doing the wonders of John Reitmeier's Cool Site-Pick of the Day. On other stations you'll hear me, but I'm just calling in for fun and to let you know where I am and what I'm doing! This trip is all Berlin. I'll be visiting my first Foreign Student, Henry who's a producer/creator of trailers for the SAT1 Television Network. We'll be back for our next show with a cool site on Tuesday December 9.

Thursday, November 27, 2003
It's time to get the truth out to you! How many believe that the Coke Soda company created the current version of Santa that we all believe? Are Santa's Reindeer male or female? Answers to these and thousands of other myth/questions answered here! snopes.com
Wednesday, November 26, 2003
Think you're pretty smart about Thanksgiving? Take this quiz and then be humble!
I know it I know it Just give me a Minute
Tuesday, November 25, 2003
Dru is missing. Here's the best updated pages.
www.grandforksgov.com or www.finddru.com
Monday, November 24, 2003
Hey, let's play TurkTacToe, and a bunch of other holiday games. Blackdog's Holiday Fun
Friday, November 21, 2003
Thursday, November 20, 2003
Yum Yum Give me Some

Wednesday, November 19, 2003
If Paris is the "City of Light," and New Orleans is the "Big Easy." What's the nickname for Minneapolis? or Madison? or Wichita? What city is the "Icebox of the United States?" Get em all her! I DIDN'T KNOW THAT!!!
Tuesday, November 18, 2003
If they're on the ground they're a gaggle, BUT if they're in flight they're a skein! WHY WHY WHY? I don't know but I can tell you, here's a WHOLE list of animals and their "collective" names. Also what they're called if they're babies or children. So it is a "Disagreement" of Libertarians??
Monday, November 17, 2003
YEEE HAW!! Let's have some PUN FUN!! Yes it's time to poke fun a chicken lovers, potato lovers, and most of all cowboys. Check the punny lists, and even some of the "western" poetry. OH Bury me NOT on the LONG PRAIRIE
Thursday, November 13, 2003
Remember those good old Diners that looked like rail cars? Where you could drop in 24 hours a day and get breakfast OR chili!? Then you need to check out this site. Diners (an abbreviation of Dinning Car first used on the Rail Roads) in most all 50 states! Awesome and talk about the memories. I think I'm going to purchase one and be a "master" of the Diner! Visit Diner City!
Wednesday, November 12, 2003
It's not often we say goodbye to someone that has touched us like Art Carney has. Funny, compassionate, just a "regular guy" kind of guy. Did you know that he's been in all these movies, and appearances? A Lifetime of Work
Tuesday, November 11, 2003
We Salute all those who have served this country over the years. Thank You! Here's a site all about the different names for this day and those groups that are involved in it. Veterans Day
Monday, November 10, 2003 Remember the S.S. Edmund Fitzgerald
Yes the Legend Lives On! We remember and salute the brave souls who were lost those many years ago in the cold waters of Lake Superior! This is the official website, endorsed by the families. SS EFJ
Friday, November 7, 2003
Cold enough for ya? Warmer is coming. But I'm thinking that it doesn't matter how cold it is in ELY Minnesota, the wolves are still carousing! And now, through the magic of the internet, you can watch them! It's an awesome site where you can switch between 3 cameras and see what's happening there RIGHT NOW. CHECK IT OUT HOWWWWWLLL
Thursday, November 6, 2003
Some day's life can be the PITS, but if you've got nothing else to do, how about carving in the Pits...yes stones from Cherries, Apricots, Peaches, Plums, even Olives. Check out this guys work and then GET BUSY! Life can be a bowlful of cherries, or at least their pits
Wednesday, November 5, 2003
So you go to Europe and every phone in Germany can send SMS (short message service) messages to each other, but NOT SO in the USofA. There's toooooo many different systems here and none of them talk to each other. BUT now there's a way that you can send a SHORT MESSAGE to most any phone in the USA or CANADA. Just visit our website and type in the phone number, a subject, and a message and push send and that message is on it's way. What a great way to tell all the salesmen that there's a meeting, or what time you expect the kids home...or to tell the special person just how you feel about them. It's easy, it's FUN and IT'S FREE! S M S Everywhere
Tuesday, November 4, 2003
You think you got the world figured out? Know your place in it? Well check out this site. View the world from 10 million light years away and then in POWERS OF 10, you get closer and closer and closer until you're looking at a leaf next to a building in Florida and then we switch to Micro and end up finally looking at an atom on the molecule on the leaf by the building in Florida on the earth in the solar system...well you get the idea!! POWERS OF 10

Monday, November 3, 2003
You just never know who you might run into. As my listeners know, my last flight from Amsterdam to MSP was plagued by small irritations, including only having 3/4ths of a seat to sit in due to an unlucky draw of seating 3 LTA (larger than average) people together. So I ended up standing in the rear of the DC10 for most of the flight. One of the gentlemen I met was from Fairbault Woolen Mill in Southern Minnesota. Dennis (the COO) and I stood and talked for a good hour and in that time I found out a lot about making cloth and blankets and then the big news that they were about to release a cloth from corn product. Here's the article in the Star Trib. Sell a Million Dennis! This is not a corney story! Visit their online store at: Faribo Wool

OCTOBER 2003

Friday, October 31, 2003 HAPPY HALLOWEEN
Tis the season, or at least the day....YIPPIE, think of it as a FREE CALORIE day, sugar is my friend. So be careful when you're out there on the streets, and see what you can get in the line of treats, but don't forget to cover your feet! Welcome to my halloween site.
Thursday, October 30, 2003
The countdown stands at 1, 1 day till spooks swing, goblins sing and scary things prevail! Here's more Halloween fun you can't miss. Screech...bamm...turn down your sound
Wednesday, October 29, 2003
If you're going to have holiday fun, you've GOT to join in with Monkey. Yes HIMONKEY is just over the top when it comes to this fall holiday! See Monkey in 50 costumes, and FOR SURE you have to follow him carving this years pumpkin! Monkey SEE Monkey DO
Tuesday, October 28, 2003
I'm back. The trip was WONDERFUL! A real break for me. Other than calling back to the stations on the days that it was possible, I was completely UNPLUGGED. No computers, no radio, no TV, (gasp), no Newspapers. It was a wonderful, mind cleansing time. The fact that the apartment was 69 steps up in the sky didn't hurt the physical part either ;-) I'm back and ready to have lots of fun on the radio!

So, here we go with a great set of Cool Site-Pick of the the Day locations. Corn mazes, relatively a new phenomena. Not even 10 years old, they are gaining lots of interest. One of the most fun outdoor family fall things to do. Is there a maze where you live? Maybe it's your calling to create one! Visit these. AMAZE-ING USA Wide listing
Thursday October 16 - Monday October 27, 2003
GANG, I'm on an almost actual vacation. I'll be calling in to the stations if I'm not on a train somewhere, so listen in. Most of this trip is from Hamburg in the north, but will be making a side trip to Homberg (Saar) in the SW and Frankfurt in the midwest. Here's some fun info about some of my stops. Hamburg Frankfurt
Wednesday October 15, 2003
From Palermo to Arizona and all the rest of the flat lands of earth, there seems to be some kind of celebration around the first of November...which used to be the 9th month (Hence the NOV) (OCT =8 Sept =7)(What happened you ask? They changed the start of the year 2 months forward) Ben & Jerry must have some free time on their hands cause they make great holiday sites! Check out what they've got to say this year at: B & J's Halloween Fun
Tuesday October 14, 2003
Countdown to Halloween continues! Are you ready? Here's lots of Halloween fun, clip art, jokes, riddles, and SPOOKTACULAR SOUNDS!! BOO SCREECH CREEEEEEK
Monday October 13, 2003
Columbus day...We really should be called North Columbia not North America...just cause some guy drew a map, shouldn't get 2 continents named after him!! So here's the scoop, and all the info on the C-man's journey's! Sailing Sailing Over the Ocean Blue

Friday October 10, 2003
Can't be, Halloween in just 21 days!! Awesome. But what to drink?! Well, today we've got Halloween drinks Galore! Check out these recipes. I'm going to try the pumpkin shooter first! Halloween Drinks
Thursday October 9, 2003
Can you believe this wonderful weather? They say another possible record breaker today! It can even get to warm to harvest soybeans...they crack, so even that was shut down yesterday. HMMM But it's also the time for Harvest Festivals!! And they are held Round-The-World! Yes from Canada to the tip of South America, from the Asian countries all the way around the globe. Here's a list of "how they do it" all around the world. Harvest Festivals
Tuesday-Wednesday October 7-8, 2003
Ahhh, Yes, Raw politics....it's such a heady sport! Once the sport of rich people and kings, now even bards and actors can play the game. And you can follow along at home! Yes here's the list and the results of the California Governors Election. Arnold wins hands down, like you were surprised! Arnie get's 3 1/2 million, some folks got less than 200, go figure. Check out the list by the alphabet or by the number of votes officially cast. VE IST NOW DA Gov
Monday October 6, 2003
A tragedy on Friday night. Roy of Siegfreid and Roy fame was mauled by one of the 60+ cats that they work with on their exciting Las Vegas show. It looks like no matter how things turn out, that the show is forever over. They were the very first act that I saw in Glitterville back in the mid-70's and I've followed their shows along ever since. I've always wondered how they could go all those years with hardly a problem. It's been a good run but it appears that no matter how things turn out, the show is finished. Here's the official web-site, along with a link to the Review Journal, the main paper in Las Vegas. We hope for a speedy recovery for Roy Horn! Siegfried and Roy Review Journal
Friday October 3, 2003
I don't know about you, but being BTA (bigger than average) is really a stressful situation when it comes to Halloween. I just don't come close to fitting in any of the superman costumes (not even the stretchy ones. DARN... SO what to do. Well, here comes the internet to your rescue. Hundreds of costumes for the "average" among us, and dozens of "plus" sizes for those of us who linger a little longer at the buffet line! Visit these sites. BIG UNS EVEN MORE BIG UNS AND EVEN MORE MORE BIG BIG UNS

Thursday October 2, 2003
Everybody get ready! It's countdown time to Halloween. YIPPEE, food, fun, frivolity. Let's start in the Halloween Kitchen, get out the caldrons and start cooking some of these reicpes! Halloween Kitchen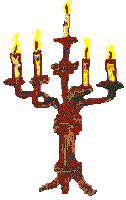 Wednesday October 1, 2003 Hello October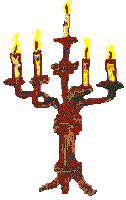 Every Holiday has it's songs, that is except Halloween, THAT IS UNTIL NOW!!!! Yes it's Halloween songs that you can learn, trade them with your friends, sing them from the balconies!! Halloween Carols


---