Welcome visitors!


After 39 years and 9 months
my days on the radio have ended!
It was a great run!

In 2012, on my birthday I had my last show with
Jim Bollman on KNOX in Grand Forks, Ironically,
in the same studio that I worked in after he hired me in 1977.
Sadly, Jim passed away in June of 2015.

Now, on Thursday October 1, 2015 I had my
last show with Doug Johnson on KKOJ and KRAQ
(Jackson MN and Spirit Lake IA).
Some of the stations that my programs were on
over the years include:
KNOX

Grand Forks ND


KRAD

East Grand Forks MN


KDWN Las Vegas NV
(I created West Coast AM which morphed intoCoast to Coast AM with Art Bell)
97.1 KDWZ

Crookston MN-Grand Forks ND




(I built this station and was part owner)


KORK AM/FM

Las Vegas NV
(I was the news director and they provided my first trip to Europe
with the Mayor Protem and several city concilmen...it's what hooked me to travel!)
KCNN East Grand Forks MN-Grand Forks ND
KRWB (Warroad MN)
KKOJ

(Jackson MN)


KRAQ

(Spirit Lake IA)



Some exciting new things are coming in my future...
Please follow along on my Facebook Account,

VISIT NOW



More Traveling Fun Coming Soon!

This was the promo for my last German Tour


Germany Christmas Markets Tour 2013


Part of the group on that tour...
Frankfurt Christmas Market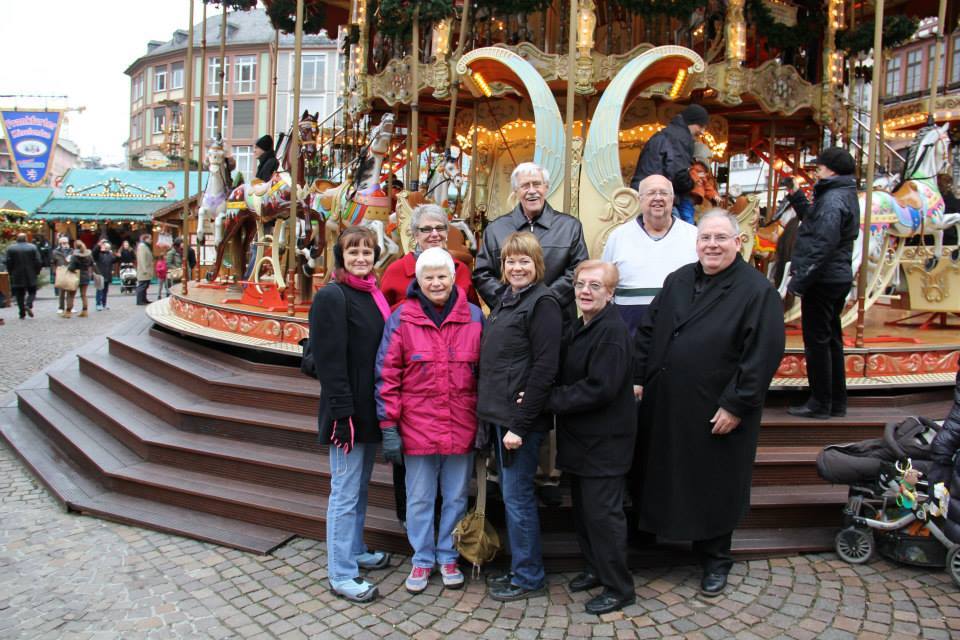 Sausages at the oldest Sausage Restaurant
in the world! Old Town Nuremburg.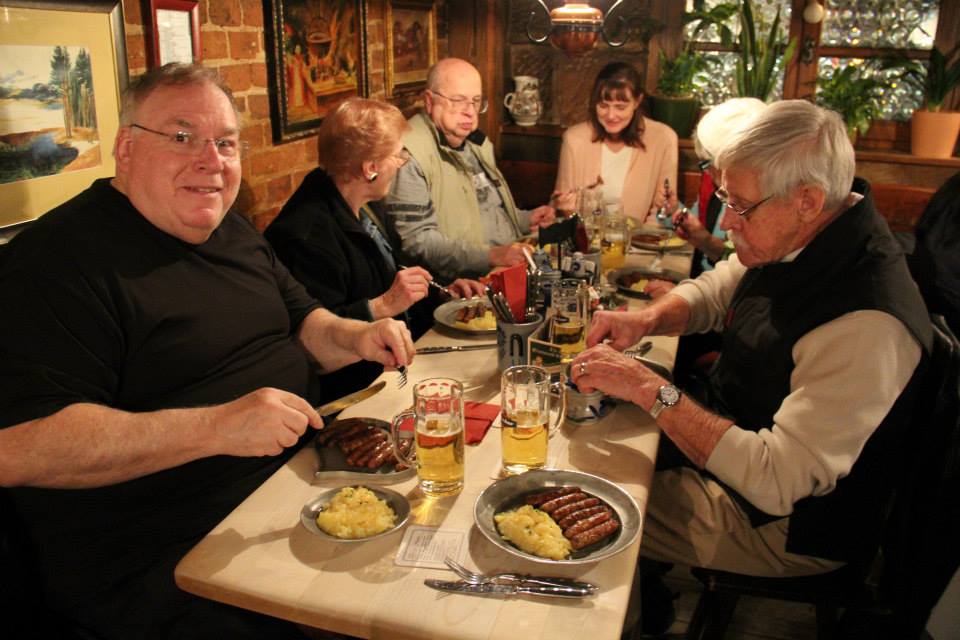 Yes, eating is a big part of the Tours that I lead!

(photos by Ginny Bollman)


Photos/Diary of some of our Germany Trips
Germany 2005 Diary style Germany 2003 Berlin Christmas Market 2006


Click on the Pic


August 16
John Reitmeier, host of the Cool Site - Pick of the Day, Lands this 6 pound Walleye on the Sportsman's Lodge Launch.

June 16
He's a fishing fool! Here he holds the award winning fish at last LAKE SUPERIOR MEDIA FISHING CHALLENGE!



KC135 Tanker over Big Ben-London England Start of the Reichstag tour, German Parliament Capital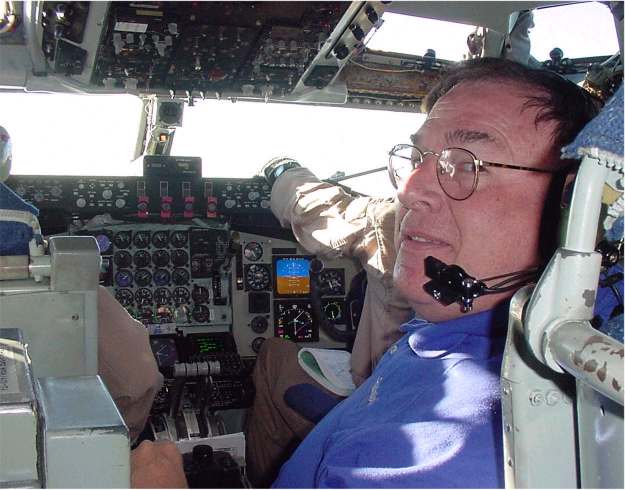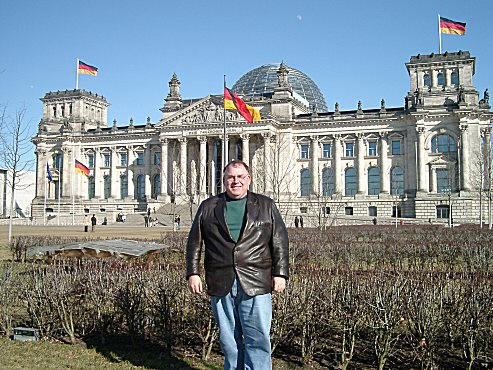 the Moment of my 50th Birthday! What a day!
---
Would you like EXTREME PROMOTION for your
Event or Tourism Zone?
We put together "FAM" Trips for 6 to 16 media people.
Each trip is different and unique. INFO
---
---
In 2003 We collected 1 Million Minutes of long distance calling time in support of American troops everywhere. Many have copied us but we were the first!
---
ARE YOU A TRAVELER? WE HAVE CELL PHONES THAT WORK IN over 100 COUNTRIES available to loan.

We might have what you need. We have telephone jacks that go from your regular USA phone jack to plugs that fit: Germany, Italy, India, France, Australia, Switzerland, Malaysia, Singapore, Hong Kong, and the United Kingdom. We're happy to "lend" these to you. Also we have power converters for most of the world. Drop us email and we'll tell you how.
---

Past TRIPS & Appearances:

Christmas 2012 MC at Grand Harmony (formerly Valley Chordsmen) and Sweet Adelines Holiday Show.
Fall 2012 Cheyenne Wyoming to visit biological Family for first time, Great Aunt Dorothy, Uncles Gene and Lonnie, Cousins Nancy & Terry and all their spouses!
Summer 2012 Jackson County Fair
Spring 2012 West Virginia to meet Brother Michael and my sister-in-law Debbie, and 2 nieces. WOW

April 13 Valley Chordsmen "Strictly A Capella" MC
March 26-April 2 Las Vegas
January 2-12 Las Vegas
December 10-17 Berlin Germany AWESOME!
December 9 Barbershop/Sweet Adeline's Christmas Concert MC
August 1-5 Jackson County Fair - KKOJ/KRAQ Personal Appearances
August 5 Leading the Ecumenical Worship at Jackson County Fair
JUNE 07 Minnesota-Yellowstone-Provo-Home at 30 Miles per Gallon.
from our new Ford Escape Hybrid.

Did we do 3000 miles on 100 Gallons of gas?
NO, but we did 3120 miles on 114 gallons at a cost of $ 344.28 NOT BAD HUH!
Minnesota - Cody WY - Yellowstone Park - Provo UT - Rapid City SD - Jackson MN - Home

June 29-30 Wisconsin looking for the best in Cheese and Beer
December 06 Berlin and the Christmas Markets
Winnipeg October 30, 06 Andre Rieu
FEB/MAR 2005 EUROPE-The Netherlands, Germany, Austria, Switzerland
Jackson County Fair - KKOJ Radio Fun 06
Catfish Days East Grand Forks MN Chili Contest MC 06
End of Sept Sioux Falls SD 06
June 1,2 Bemidji Minnesota 06
April 7th, 2006 Minneapolis 06
CLICK HERE FOR ONE of OUR TRIPS TO GERMANY
Some of our broadcast locations...
Kansas City, All over Tennessee, Indiana, Minneapolis
Jackson Minnesota/Spirit Lake Iowa
Fishing with the Governor for the Fishing Opener, Baudette Minnesota
Fishing on Lake of the Woods - Fabian's First Fish
Jackson County Fair, Jackson Minnesota
Heritage Days, East Grand Forks Minnesota
New York!

Earlier Locations
2003 broadcast highlights...
MARCH The Netherlands, Germany
MAY Fishing with the Governor, Detroit Lakes Minnesota
JUNE Media Fishing Challenge Winner
JULY The Netherlands, Austria, France, Germany
August Fishing Canadian waters
OCTOBER The Netherlands, Germany
DECEMBER The Netherlands, Germany
Cities & Other Locations Warroad, Minnesota, From 3 sides of Lake of the Woods, Baudette Minnesota, Winnipeg Canada, Duluth, MN and from the waters of Lake Superior, Detroit Lakes Governor's Fishing Opener, North Dakota, Wisconsin. Amsterdam, Salzburg Austria, Metz France, Freilassing, Nurenburg, Homberg, Berlin, Hamberg Germany.

When can we come to your town?

Trips / Broadcasts since Feb 2001
ISRAEL, TURKEY, ENGLAND, GERMANY, MEXICO, CANADA, the NETHERLANDS, FRANCE, AUSTRIA and 28 American States.

CLICK HERE FOR THE COOL SITE Pick of the DAY! ARCHIVES

---
Contact Info: Send email to us:
R E I T M E I E R @ G M A I L . c o m


Please FOLLOW ME on FACEBOOK